Sundance Spas
Sundance Spas is devoted to improving health and lifestyles through the benefits of its superior hydrotherapy. This includes relaxation, stress relief, the promotion of overall well-being, and the creation of an environment for balanced living.
Since opening its first manufacturing facility in Costa Mesa, California in 1979, Sundance Spas has grown to become the world's largest manufacturer and distributor of acrylic spas. The portable and in-ground hot tubs Sundance Spas produce are technologically advanced, well-designed, durable, and are complemented by a complete line of hot tub accessories. Sundance Spas are found in more than 750 retail locations in more than 60 countries worldwide.
Download BrochureClick HereDownload Brochure
Patented Fluidix® Jets

Positioned to reach the pressure points used in reflexology and acupressure, the powerful jets in a Sundance® spa are sure to ease your tension and stress.
Glass i-Touch Control

Glass i-Touch Control with smart device functionality makes it even easier to use and enjoy your spa day or night
Interior Ambiance

Spacious seats are highlighted by the even glow of LED lighting for beauty and safety
Ultimate Relaxation

Mimicking the feeling of delicate fingers massaging soft tissues, the gentle, broad coverage of comforting bubbles cradle the skin and soothe your senses.
---
980 Series - Kingston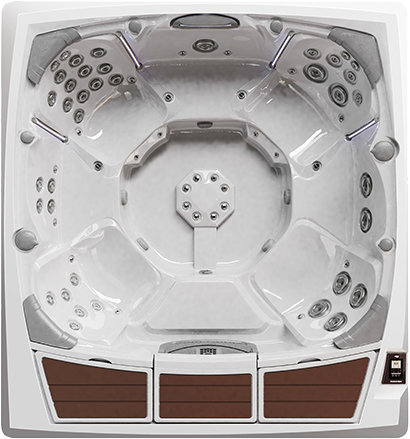 | | |
| --- | --- |
| Price | $$$$$ |
| Seats | 6-7 |
| Size | 92" x 100" x 34" |
| Lounge | No |
880 Series - Cameo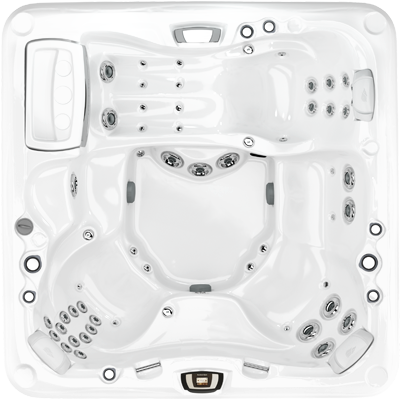 | | |
| --- | --- |
| Price | $$$$ |
| Seats | 5-6 |
| Size | 89" x 89" x 37.5" |
| Lounge | Yes |
780 Series - Bristol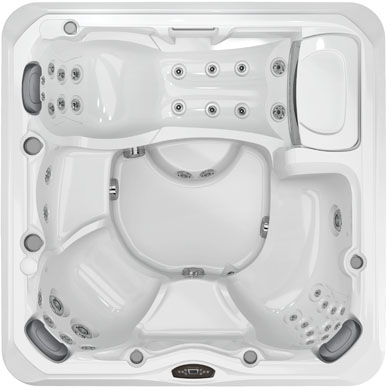 | | |
| --- | --- |
| Price | $$$$ |
| Seats | 3-4 |
| Size | 84" x 84" x 36" |
| Lounge | Yes |
680 Series - Peyton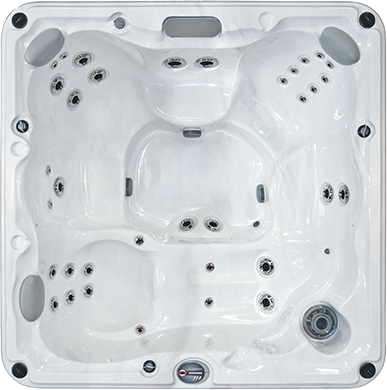 | | |
| --- | --- |
| Price | $$$ |
| Seats | 5-6 |
| Size | 84" x 84" x 36" |
| Lounge | Yes |