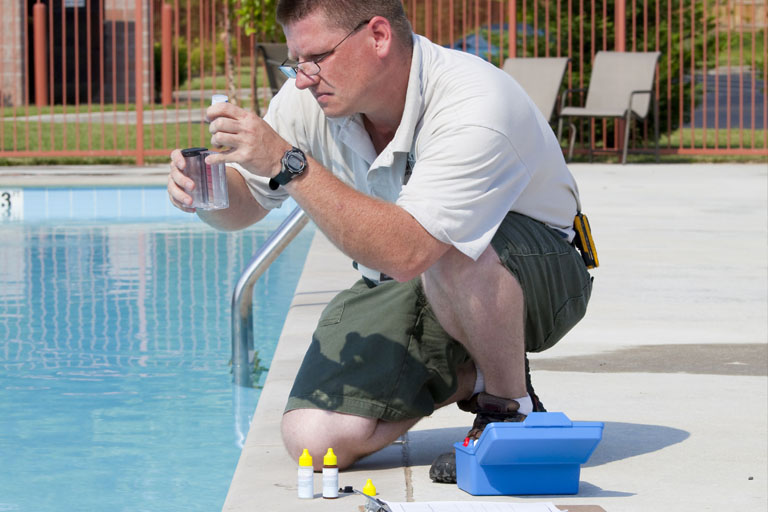 Not all chemicals are created equal. Many of the big box stores carry pool and spa chemicals with much higher levels of binders and fillers to sell more product to the consumer. You'll need more chemicals to do the same job and you also run the risk of developing an oily film on your water line from cheap animal fats that are used as binders.
At 21st Century Pools & Spas, you'll never find any products with these low grade binders. You'll only find pure products like our quality selection of chlorine and bromine that are free of mystery ingredients that can do more harm than good.
Use What the Pro's Use
We never carry any products that we wouldn't use in our own pools and hot tubs. If you want a hot tub or pool that always looks crystal clear and ready to enjoy, use what we use. What ends up on the shelves of 21st Century Pools & Spas are proven and reliable – brands that we use at our homes and brands we promise will keep your hot tub or pool clean, clear and ready for fun.
Popular Brands Always In-stock
Competitive Pricing
First time customers are always surprised to visit our showroom and find pricing that many times beats even the most discounted online prices you'll find. This is what keeps our customers coming back season after season for all their pool and spa care needs.
Expert Advice
Buying chemicals is just the first step in keeping your water clean, clear and healthy. What you won't get when you buy online is the years of expert knowledge from our professional pool care team. Proper pool care and chemical concentrations are different in the various climates across the US and our team has been helping pool and spa owners in the Greater Binghamton area for over 40 years keep their water looking perfect. We always offer free water testing to our customers to help diagnose stubborn water problems and get them cleared up fast.
Visit our showroom today and find out why more Binghamton area pool and hot tub owners trust our quality products and expert advice.